Highly Educated Trainer
Referring to Jason as my personal trainer always seems so inadequate. He is encouraging, knowledgeable (an understatement), kind, works magic with my muscle/joint issues, knows when to refer out, and to whom, is dedicated to his clients' progress and health, focused on the root of whatever is hurting, and regularly varies my program so it is finely tuned for my goals and abilities. I could not recommend him more highly
Jane Honett
Personal Trainer, LifestyleRx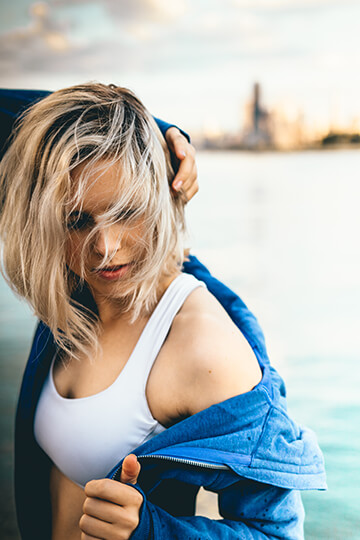 Marilyn Macum
NOTEWORTHY ACHIEVEMENT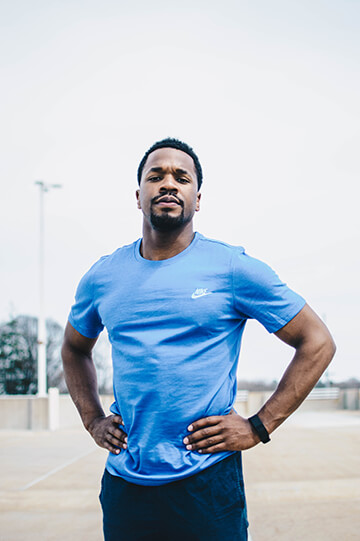 SOMEBODY IMPORTANT
NOTEWORTHY ACHIEVEMENT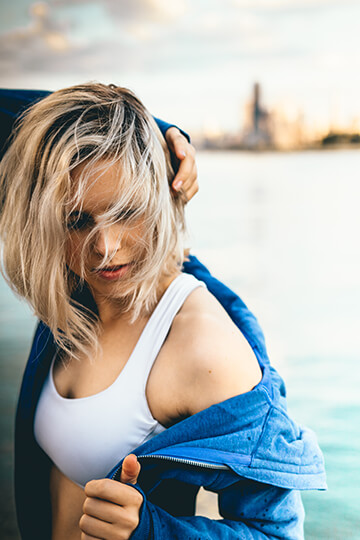 SOMEBODY IMPORTANT
NOTEWORTHY ACHIEVEMENT
The training I received from Proactive is top notch. I had gotten away from working out and when I called to start up again, I was excited to hear that Jason had opened his own facility.  My personal trainer Trish is attentive, knowledgeable and demanding(only in the best way). I like how the trainers go to each other and talk so each client gets the best training. I hear them bouncing ideas off each other. There are no ego's here. Trish, Brian and Jason make me feel comfortable and safe when working out.

Jason is patient but firm and really cares about his clients. Coming back from various injuries, he tailored my workouts around my weaknesses and helped me to get over the back injury that was holding me back.
He is really knowledgeable about nutrition and the right supplements for you. The best thing is that he is curious and always learning what the newest science is to better serve your individual needs.
He is also funny and relatable so it makes the workouts easier when you just can't do another rep!
I was stronger and more flexible after my sessions with him. ~~ Erin in San Ramon
I have been training at Proactiv Strength since they opened.  To be direct – it is without a doubt sanity to my life and body!  I travel extensively and have found it hard to maintain a workout regime when travelling.  Brian, not only adapts the training to my work and personal life, but also works on how I can make change to my life, when not in the gym.  The equipment is first rate, extensive, flexible and supports any type of regime that we are working on.  The level of expertize is amazing, as well as the connections and concepts for a healthy whole life approach.
Without the professionalism, amazing customer service, patience and commitment, both my personal and work life would not be where it is.
Thank you Proactiv Strength – amazing team!
I was 45 years old, weighed 270 lbs, and was a complete couch potato. For years I had a true desire to change my situation, I tried EVERY diet, I ate nothing, I walked, but I made no lasting changes and my health was beginning to deteriorate. I needed a structured, knowledgeable approach. I decided that a personal trainer was going to be the answer.   When I met Jason, he scared the heck out of me! He was young, he clearly was in excellent shape, and he challenged me – right off the bat. When I told him that I wanted a female trainer, he told me that he was the best and I should give him a shot. He was soooo right! I soon learned that a personal trainer was not the answer to my physical and health problems, but Jason Von was! Jason was able to get me, a completely out of shape middle ager, to move . Not only did I move, but I was able to do it without injury or fear. With all those aches and pains, Jason showed me how to stretch, exercise and move differently to make me feel better physically. Unknown to me, he was also working on my head. He begun feeding me tidbits of information that would change me forever – about food, movement, responsibility and accountability to myself – and through all that, he cared about me! Something I found very hard to do for myself at times. He never let me have excuses or an 'I can't' attitude. To this day, I know that if Jason thinks I can do something demanding – I know I can do it too! Jason's skill set, knowledge and proactive attitude has set him in high regard with other trainers, his mentors, and his clients. His professionalism is second to none and he will always go above and beyond to get to the results that are desired. If there was one thing I could tell every person that they truly need to do for themselves, it would be to love yourself and set yourself up to be the best person physically and emotionally that you can be. Jason has set his sites and his philosophy with his business with the same desire. Be ProActive – be the best you! Cyndie Woodworth cynsed@gmail.com
Jason Von has a unique variety of skill-sets that enable clients to set and meet meaningful short, mid and long term goals with regards to fitness, ability to improve quality of life and decrease musculoskeletal pain through non-drug techniques.   Jason is a knowledgeable trainer who helps clients achieve good results in terms of strength, building a base in sport performance and in helping those in pain to greatly reduce pain and improve their capacity to perform activities of daily living.   Jason is someone who is attentive to detail and skilled in teaching the finer points of exercise technique and improving the confidence of his clients to improve their health.   Jason is a unique individual who constantly and voraciously reads to stay on top of his field and implement academic principles into daily practice.   Any money spent with Jason is money well spent and those who do so can expect to change and transform their lives, provided they put in the work to do so.
"I went to Jason for a specialized exercise program to deal with a limited capacity due to an injury.  To my surprise, I was able to do much more than I thought I could possibly do.  With Jason's approach, I was able to activate muscles I had thought to be limited.  I am very happy with the results I have obtained.  Jason is an outstanding traininer with a very positive outlook on what you body can accomplish!"
Jason Von is a superior personal trainer. His holistic view of the body, his exceptional knowledge of each muscle and the body structure, and his willingness to work with doctors make him the best personal trainer around. He works with you to achieve your goals as well as his goals for you. He is a fine person with a considerate manner and positive attitude. He challenges but is patient, too. I am very grateful that he is my trainer; I have benefited greatly. As a result of my sessions with him, I am still walking today in spite of my muscle weakening condition. It has been a privilege to work with him for the past 10 years.
I have been working out with Proactive Strength for three years. This has been a fantastic experience on all counts. I am 57 years old and had very little experience in the gym prior to this.  Instead I focused on high impact sports like mountain biking, riding dirt bikes, and downhill skiing.  As I got older I was starting to slow down a bit, and more upsetting, my kids were starting to catch up.  In addition, several old injuries were starting to resurface that were slowing me down.  Working out with Proactive has reversed this trend.  My workouts have been tailored to address the deficits in the strengths needed for biking and skiing, as well as to rehab the injuries.  The focused attention that I have received has allowed me to complete the routines using anatomically correct techniques, so that the workouts meet the desired objectives and are as efficient as possible.  Jason has an unparalleled understanding of anatomy and has diagnosed and developed routines to rehab a myriad of injuries incurred by my family ranging from everything from sciatica, osgood-schlatter disease, tendinitis in joints, and knee pain.  The results have been miraculous.  I would highly recommend Proactive to anybody.  Period.
Jason Von has a spectacular background of knowledge and experience which allowed him to customize a highly specialized, individual approach to my needs which culminated in fantastic results.
Jason Von has a spectacular background of knowledge and experience which allowed him to customize a highly specialized, individual approach to my needs which culminated in fantastic results.
Jason Von has a spectacular background of knowledge and experience which allowed him to customize a highly specialized, individual approach to my needs which culminated in fantastic results.
I've been coerecd for a testimonial, for a cheap shirt. I've followed Von for many years through many gyms and I would do it again. He is the penultimate trainer. I dont go for the training and weight lifting. I go for the friendship and time he spends with me. I consider him my brother I never had.  I love you man.